Your Home is an expression of your Individuality
Life is where home is, goes the old adage. And the look and feel of your home is not only an extension of your personality, but also influences every aspect of your life in a rather significant way. Your home therefore should be compatible to your artistic, and functional sensibilities. Every part of your home, speaks volumes about the class, and lifestyle you most associate yourself with. And in this as well, the Kitchen is undoubtedly the most active part of any happy household.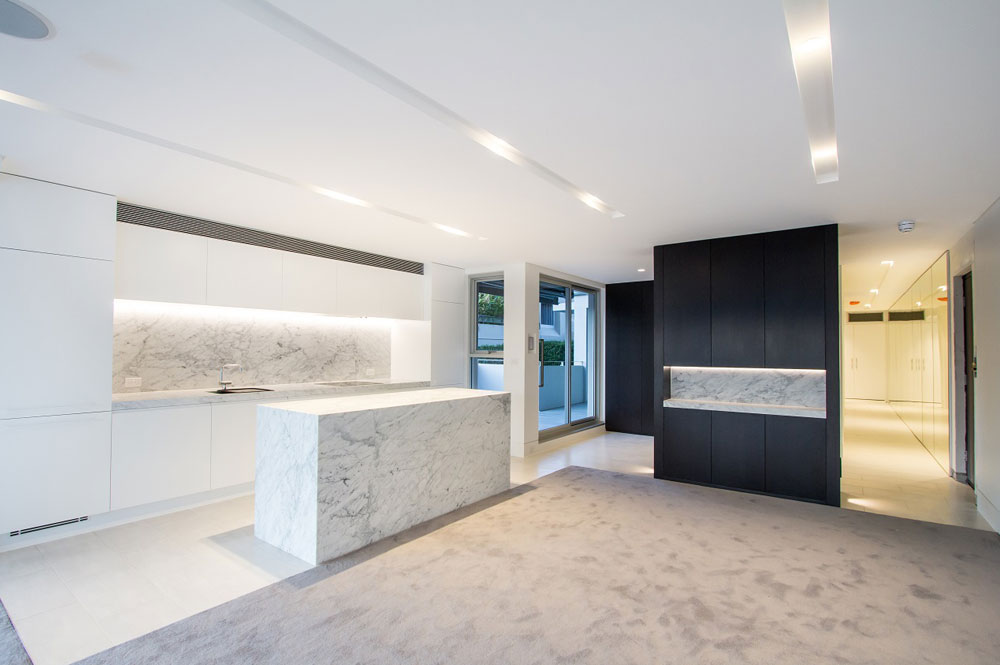 The Kitchen needs to be functional, and usable, at the very basic, and further needs to be able to create a sense of positivity for all those who cook and eat there. It is a fact believed by professional chefs and culinary experts that the mental and physical well being of a person is greatly influenced not only by the food they eat, but also the subtle feel of the place where they eat. And the reason, A grade chefs and professional restaurateurs, try to maintain a positive vibe in their work space is that the food cooked in a positive environment can greatly affect the mood of the diners. And this principal applies to both professional and domestic kitchens.
Kellyville Kitchens is a leader service provider in the field of custom home design Sydney. With an experience of more than two decades, in the designing and execution of customized living spaces, especially Kitchens, we have been commended for the excellent quality of our material and the beauty and functionality of our designs. Our team of experts lets you take the lead in the designing process and ensures your choices and preferences are taken in to the highest regard, ensuring that your space of living is as close to your dreams in reality as can be possible, every single time. Kellyville offers solutions for every kind of custom home design Sydney, and has an experience of over two decades in the city and boasts of an extensive record of hundreds of happy families, that have been our clients.
And not only kitchens, with the expertise in the installation of these predesigned units, Kellyville has ventured successfully into bathroom renovation Sydney as well. And from the management of the entire project to the final finishing and customization at every step of the process, we are equipped to create an oasis of relaxation and luxury in your bathroom.
So if you are thinking about giving a personal touch to your home, and make it truly an expression of your individuality, Kellyville Kitchens has you covered.