Click Here to Get a Free Quote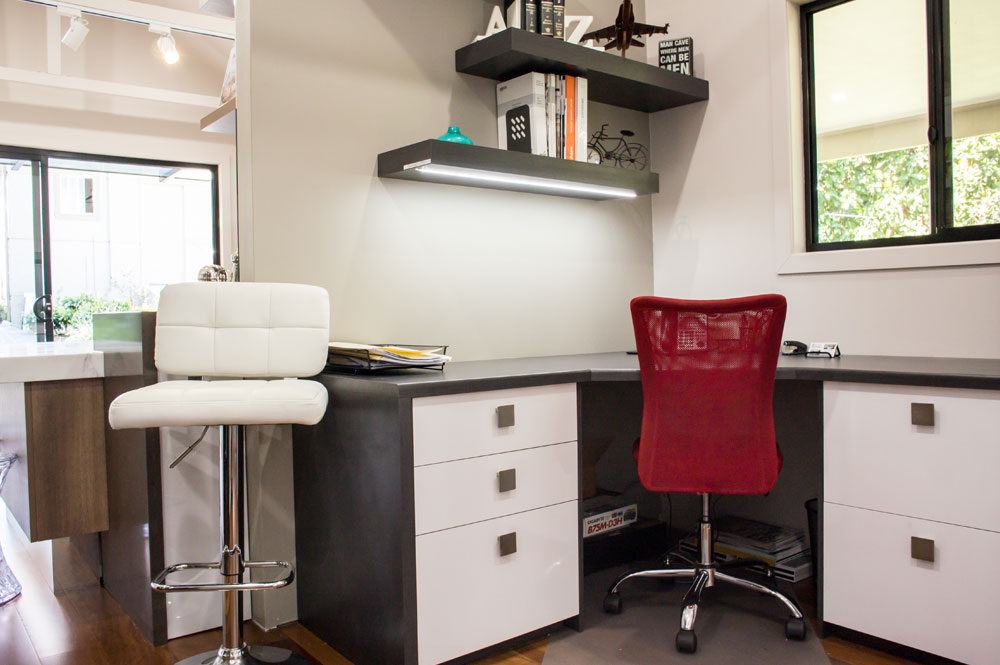 An organised home office is the beginning of an organised life. Our designers will help you find design solutions to meet your needs. A Kellyville Kitchens home office will provide a valuable addition to your home.
Every home has a unique space for a home office and we custom design your office system to fit that space perfectly, so you can keep your work area organised. Our designers can create a stylish custom-built filing and storage solution to perfectly suit your needs and space.
Our office designs will complement the finishes, colours and style that you have used elsewhere in your home, so that the feeling of a planned approach to your living and working environment is achieved.
Why choose us?
We provide functional, practical and inspirational home office designs perfectly suited to your space.
We can create single or multiple workstations ideally suited to your home based work and study activities.