Click Here to Get a Free Quote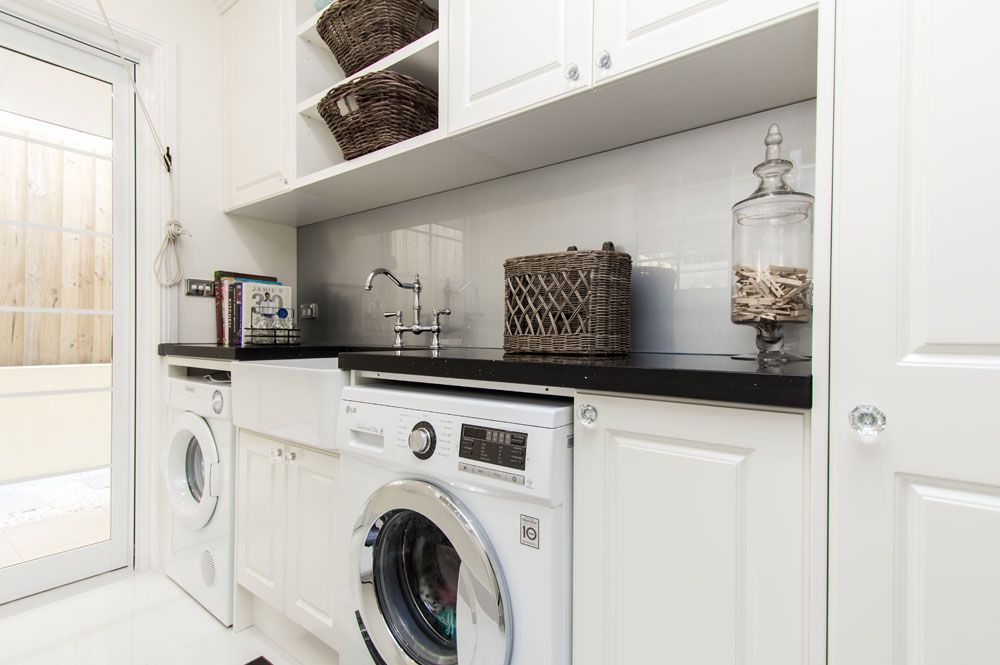 Laundry Design Sydney can create efficient, ergonomic and functional laundry room renovations that match your style while offering the latest accessories, so you look forward to doing laundry.
Kellyville Kitchens go through a systematic approach when designing your new laundry. Your laundry begins with our full design and advisory service. We work with you to understand your needs and objectives. From this information we design the best laundry for your particular situation.
We will then project manage the installation of your new laundry for you as quickly as possible, with a minimum of disruption. Our team of experienced laundry installers guarantee quality workmanship.
Why choose us?
We can create the perfect laundry for you home, maximizing the usage of your available space.
We focus on function, comfort, style and storage space.
We have access to a wide range of fixtures and fittings.
We can also help you source a range of appliances at wholesale prices.