Get Urbane Custom Kitchens in Castle Hill Designed by Expert Professionals
A beautiful kitchen is what every homemaker desires to have. It is the place, where she spends a considerable amount of time daily preparing delectable dishes for her loved ones. Whether you want to go for conventional kitchen designs or prefer the traditional ones, you should hire the professional kitchen designers, who can design your kitchen as per your preferences and give it the appearance that you have always dreamt of.
Renowned Kitchen Designers in Castle Hill
Whether you want to renovate your old kitchen and give it an entirely new look, or want to give it a complete makeover, or want a new kitchen to be built, you can take the services of the well-known kitchen designers in Castle Hill like Kellyville Kitchens. They are professional kitchen designers and decorators, who offer services like designing kitchens, outdoor kitchens, renovating bathrooms, designing laundries, home offices, and wardrobes.
For designing custom kitchens in Castle Hill, their services are highly impressive. These service providers prioritize the needs, preferences, and convenience of the customers and design the space accordingly and give you an elegant, custom-designed kitchen that will become your most favorite place in the house.
A modern kitchen should be designed in such a way that it would have enough space for the kitchen appliances, utensils, cookware, and all the cooking ingredients to store in an organized way so that everything will be within reach while cooking. All the designs offered by Kellyville Kitchens are custom-made and so, you will always get what you prefer from these service providers. So, witness your ideas coming to life with custom kitchens in Castle Hill.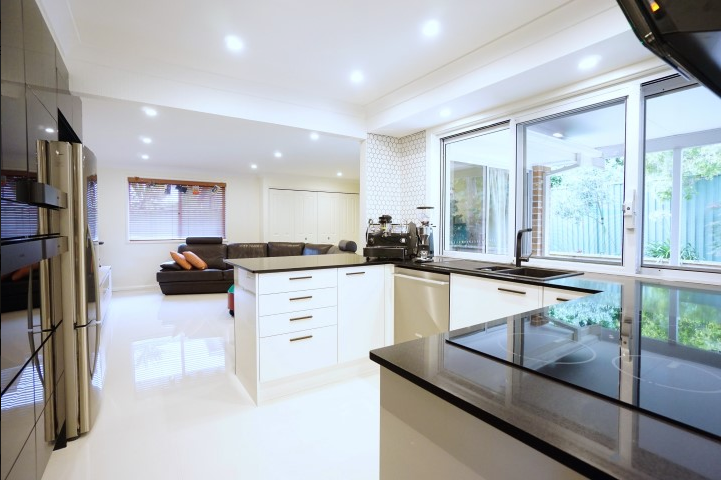 Impressive Workmanship, Excellent Service, and Superior Quality
The finest quality European hardware and components are used in all the works to ensure the quality and durability of the finished work.
Now let's discuss how the entire process works – first, you need to contact the service providers of Kellyville Kitchens and request them to visit your house so that they can inspect the site and take the measurements and other required details. Then, you need to select the design from their showroom, catalog, website, or you may also share your design ideas. Then the skilled designers will finalize the design with your consent and commence the work with their technicians. All the measurements are taken and checked accurately by the installers so that the new kitchen fits perfectly in the available space.
All these custom services offered by Kellyville Kitchens are available at very reasonable prices and you don't have to worry about anything during the entire process. Everything will be done as per your preferences and instructions and you will be thoroughly satisfied with the end-result – an elegant custom-made kitchen. So, call them on 02 9629 4411 today!