Convert Your Drab Bathroom into a Fab Facility with Bathroom Renovations in Sydney
Have you ever contemplated beautifying the interiors of your master bathroom? Did you know that bathrooms also need restoration and renovation after some years? A bathroom is such a facility that is used roughly and water spillage and moisture can further deteriorate its condition, especially, the floor and the walls. And hence, it is necessary to invest in bathroom renovations in Sydney offered by notable companies. Hire Kellyville Kitchens for all kinds of bathroom renovation projects in Sydney and the neighboring areas. You will certainly find the bathroom designing and renovation services of this company highly impressive. We will discuss more about such services in this blog, so, continue reading.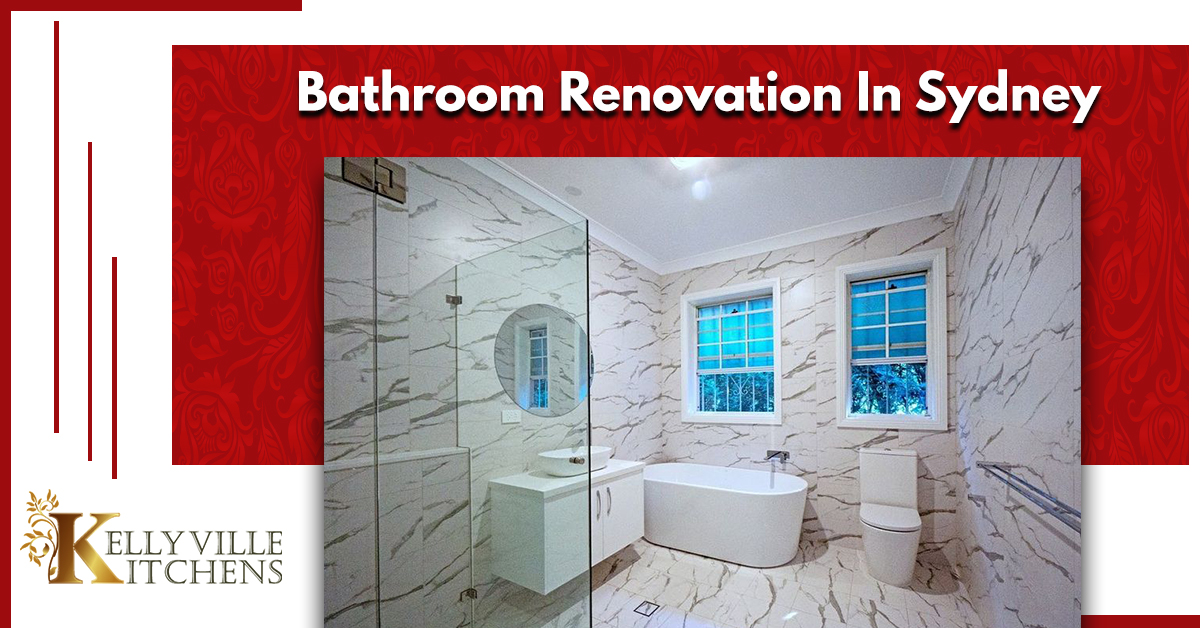 For Budget-friendly Bathroom Renovations in Sydney, Hire Kellyville Kitchens
Whether it's your old bathroom that you want to renovate or want to build a brand new one, the experts of Kellyville Kitchens can best help you. This reputable bathroom design company offers custom-made solutions that fit very well within your budget, no matter how limited it is. Therefore, at a very reasonable cost, you can easily add a wow factor to your bathroom with the help of these renovation experts.
If your bathroom is looking worn out or dull over time, then you should at once contact the design experts of this company in Sydney. You don't need to invest a fortune in adorning the interiors of your bathroom. Kellyville Kitchens makes bathroom makeovers as affordable as possible – you just have to share with them your design preferences and specific requirements, and the renovation job will be done in the exact way you want.
Stunning Bathroom Decors that are Just Limited by your Imagination
All your ideas can be converted into a reality by the bathroom renovation specialists of Kellyville Kitchens. You can choose wall-hung vanities in your bathroom that would increase the space of the facility and look like an extra room. Extra-large mirrors, full-size cabinets, designer bathtubs, luxury shower rooms, branded faucets and fixtures, and various other components can be added to the bathrooms to make them look stunning and highly functional.
Depend on a Leading Company for the Best Bathroom Renovations in Sydney
With more than 20 years of experience in the field of kitchen and bathroom designing, remodeling, and renovation, Kellyville Kitchens is a prominent name in Sydney and one of Sydney's leading bathroom design and renovation companies. All the services offered by this company are unparalleled in every way, be it impeccability, affordability, promptness, or professionalism. You can also check the testimonials of the happy customers, who have been highly impressed and satisfied with the services of bathroom renovations in Sydney offered by this company. Call on 02 9629 4411 for inquiries or visit the website and showroom.