Whether you want it for the new restaurant you are setting up in the heart of nature or for your Sunday barbecue parties, we are the ones you should consult for an innovative outdoor kitchen design. Get a feel of Alfresco living by availing our services to the best quality outdoor kitchen for you.  We are reputed for our stunning indoor kitchen designs but provide the same superior service when it comes to outdoor ones.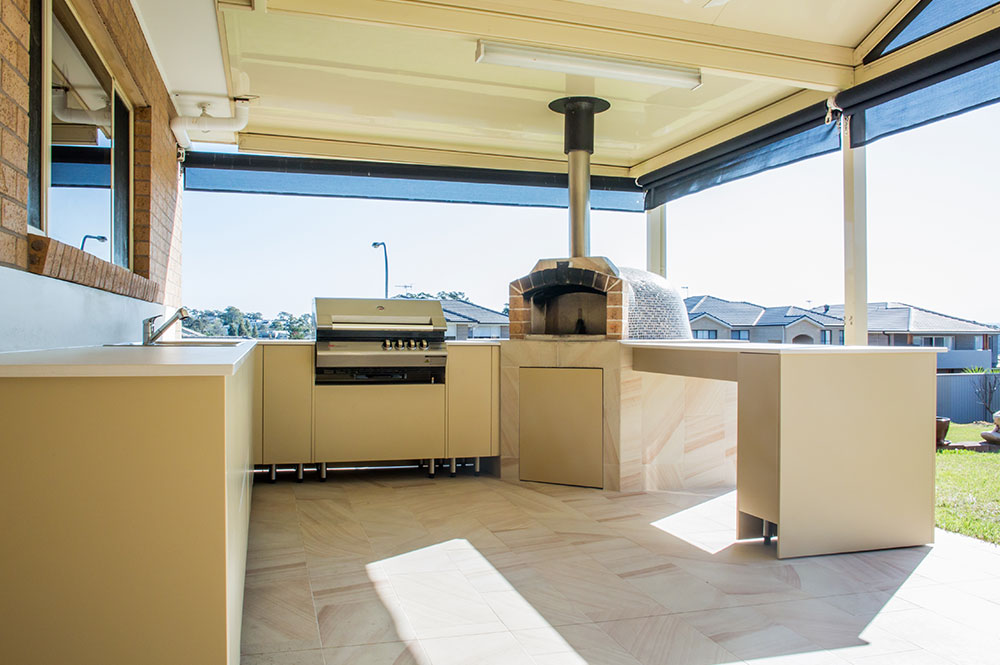 Outdoor Kitchen Designs to Suit Your Space and Lifestyle
We custom make each and every element of your open air kitchen to suit your needs. Whether you want to add in a hooded BBQ, a pizza oven or a contemporary teppanyaki plate, we will do it all for you.  We can design it according to a restaurant setting or for your backyard. If you live in the suburbs, you should make this addition to your house. This way you are not always the one travelling to the city to meet your friends and family. They will visit more often if you have your own outdoor kitchen design Sydney with preferably a bar.
Choose The Best To Design The Open Air Cooking Area
You may think since this is not going to be your main kitchen, you can get your local carpenters to do it for you or DIY it. What is important to remember is that because this kitchen set up will be outside, you have to pay more attention to making sure it is more durable and resistant to rust and pollution. We at Kellyville Kitchens take utmost care of that fact and only use the most durable and hardy materials. Along with making the set up stylish, we ensure that it has high functionality and is low maintenance so that every time you cook outside, it is an enjoyable experience.