Avail of Impressive Home Renovation Services by Top Kitchen Companies in Sydney
Today, customers prefer designs that are perfectly suitable for the modern lifestyle that is fast as people get less time to spend in the kitchen. And for this reason, the designers and manufacturers are paying attention to the preferences of the clients and designing products accordingly, suiting the likings of the choosy modern buyers.
If you are redecorating your house, you should pay enough attention to your kitchen, making it equally beautiful and stylish as the rest of the house. A kitchen is a necessity in the house and today, this space should be designed in such a way that it can ensure convenience for the busy homemakers.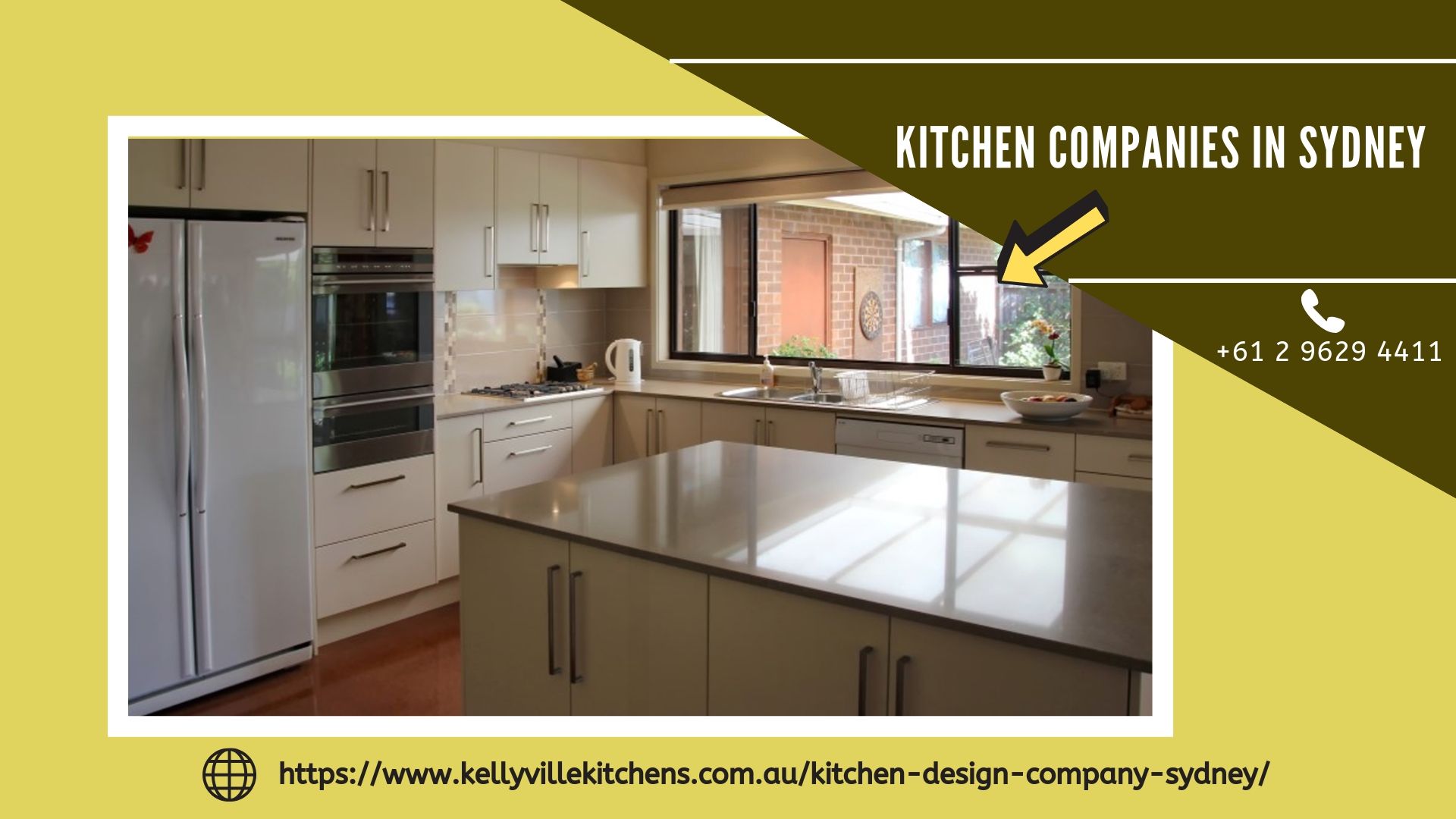 Avail of Services from the Kitchen Experts in Sydney
There are some very well-known kitchen designing companies in the city of Sydney like the Kellyville Kitchens. These famous kitchen companies in Sydney offer services like –
Kitchen Designing – Kitchen renovation, reconstruction, and building new kitchens are the main services that these companies provide. They have been offering the most impressive and affordable kitchen solutions for over two decades and are considered as the leading companies in designing and installing custom-made kitchens in Sydney. They offer the finest kitchen remodeling ideas and also, take their clients' ideas into consideration before finalizing a design.
Outdoor Kitchens – Today, outdoor kitchens have become very popular across the countries and if you want to set-up an urbane style outdoor kitchen in your backyard or garden area, Kellyville Kitchens is the company to hire. This is undoubtedly, one of the leading kitchen companies in Sydney. They offer custom design ideas for outdoor kitchens that are not only functional but also, visually pleasing and long-lasting. You may add a barbecue grill, a pizza oven, and all other modern components that are essential in a highly practical outdoor kitchen.
Bathroom Renovations – Like kitchens, bathrooms are also indispensable in every household. Companies like Kellyville Kitchens also offer services of renovating or redesigning bathrooms of all kinds, suiting every budget. They provide excellent bathroom design ideas that are perfect for your space and ideal for your requirements. The designs include wall-hung vanities, bathroom cabinets of full-height, and all other modern features that should be a part of every contemporary bathroom.
Designing Home Offices – If you want to set up an organized and well-designed home office, then the experts of Kellyville Kitchens can provide you with this addition. As per the space available in your residence, your requirements, and the budget that you can afford, these designers will custom-build a perfect home office for you.
Laundry Designing – These design experts can create a highly functional laundry room for you.
Wardrobe Designing – They design and build all kinds of built-in wardrobes and walk-in closets that are perfect for modern everyday living.