Custom Made Kitchen Designs in NSW
If you love cooking, you know how important it is to have a custom made kitchen design in NSW set up that is functional as well as aesthetically pleasing. We at Kellyville Kitchens know that no two cooks are the same and therefore, they need their own custom kitchen design. Do not settle for the standard modular kitchen set up. There may be elements you do not need in your kitchen and some components you want to add. We will ensure that every small detail down to the doorknobs on the cabinet are according to what you want.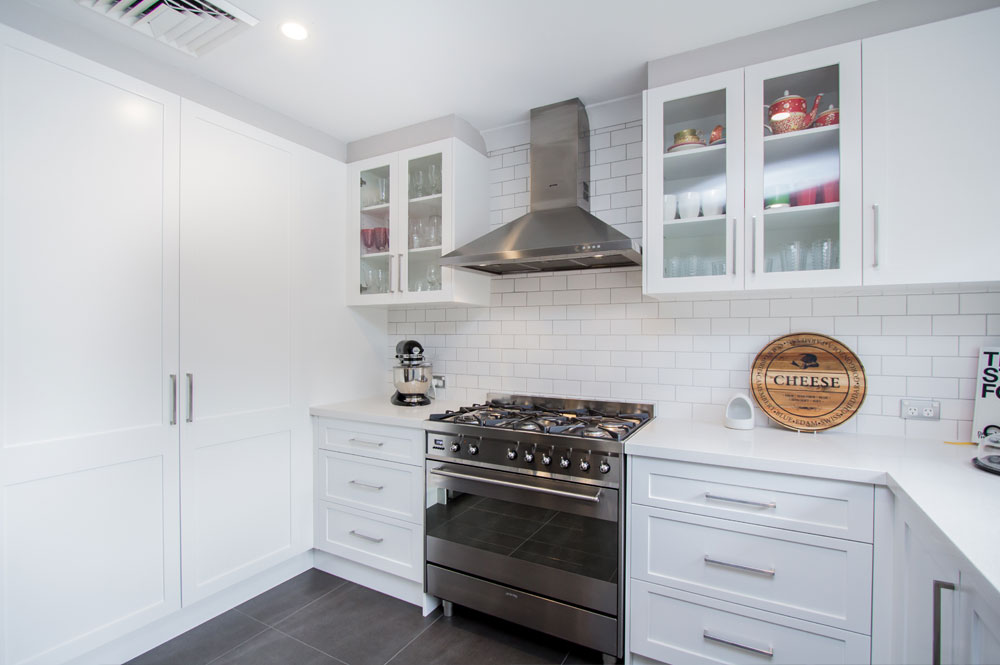 Complement The Feel Of Your Home
For example, we often spot houses which have a rustic and earthy feel and a kitchen which does not complement that look. Just because you are living in the 21st century, do not have your kitchen's appeal clashing with the rest of your house for the sake of it being modern. We take into account what you want as well the existing theme of your indoors to custom design a kitchen that ties it all together. If you never bake, do not have an unnecessary baking oven in your kitchen just because it came with the entire modular kitchen set.
Get Value For Money With Your Custom Kitchen Design
The services we provide are strictly according to your budget. At the same time, we do not compromise with quality so that you are not burdened in the future with maintenance costs. We use the best quality materials which are made in Australia to help the community.  Consult us for the custom made kitchen design of your dreams so that every dish you cook comes directly from your heart.