Transform Your Washroom into a Splendid Facility through Bathroom Renovations in Sydney
Home renovation is an extensive process that includes various steps that need to be completed with sincerity, knowledge, and expertise. Extensive planning and understanding of the designs, and making the best use of the available space are some aspects that need to be considered and managed in an efficient way. And all these you can expect only from experienced professionals, who have many years of experience in working in this field. And so, for your home renovation services, you should always consider hiring Kellyville Kitchens. This leading kitchen redesigning company in Sydney is the most reliable service provider offering impeccable and impressive Bathroom renovations in Sydney.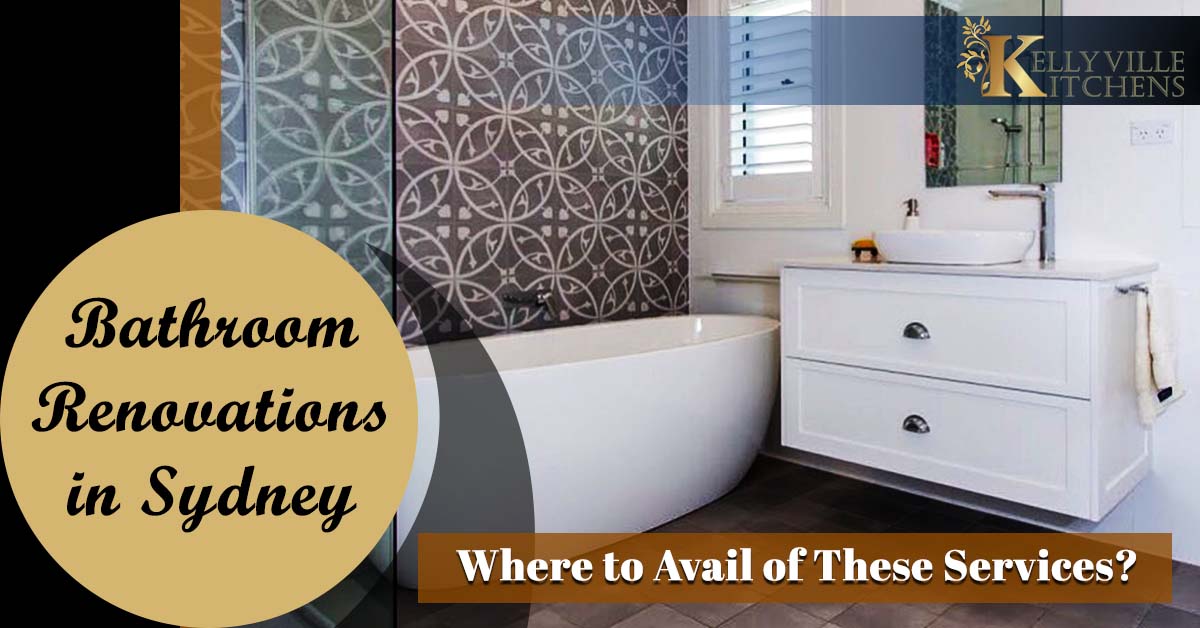 Experts Offering the Services of Kitchen and Bathroom Remodeling
Are you frustrated with your ancient bathroom that is dull, dark, and damaged? Then it's time for a fabulous bathroom renovation. It is an undeniable fact that bathrooms are the most roughly used areas of the house and so, these areas need to be repaired and renovated after a period of some years. And so, when you think you need one, just contact the service experts of Kellyville Kitchens and your job is done. 
Whether you need to update your bathroom or want to add a new one, the skillful professionals of this renowned renovation company understand your requirements and accordingly, offer their services. They always offer custom-made solutions that can perfectly suit your budget, needs, and preferences. With these experts' services, remodeling bathrooms or kitchens is neither a hassle-oriented affair nor a pricey one. You can thoroughly discuss your specific design requirements with these expert designers and they will create the most beautiful and functional contemporary bathroom design that will surpass all your expectations.
Bathroom Renovations in Sydney – Transforming Damaged Bathrooms into Dazzling Ones
It is always important to tell your requirements and design expectations to the renovation professionals so that they can plan the project accordingly. Kellyville Kitchens always prioritizes the needs and preferences of the clients and keep them updated with every stage of the renovation process. They always discuss and ask for clients' approval before finalizing even the most minor things to make sure that clients do not find anything to complain about.
All the construction materials, fittings and fixtures, and décor materials – everything provided is of the top-class quality and chosen very tastefully. As the client, you will always have the final say in selecting everything that will be a part of your new bathroom – whether it's the tiles, shower, and other bathrooms fixtures, cabinets, vanities, benches, or anything else.
The entire process of the Bathroom renovation in Sydney is managed proficiently by these specialists and so, you don't have to worry about anything. They complete every project within the stipulated time and every time the final result is nothing less than astounding.