Let the Bathroom Companies in Hills District Give a New Look to Your Bathroom
The bathroom is one of the most used areas in the house, so it will inevitably start to look a little worn out faster than the other rooms. Whether you are looking to make a complete change or planning to change one aspect of the space, you have to start looking for bathroom companies in Hills district, where you can complete renovation services. Here at Kellyville Kitchens, we provide you exactly what you are searching for and we can transform your boring old bathroom into a stunning new facility.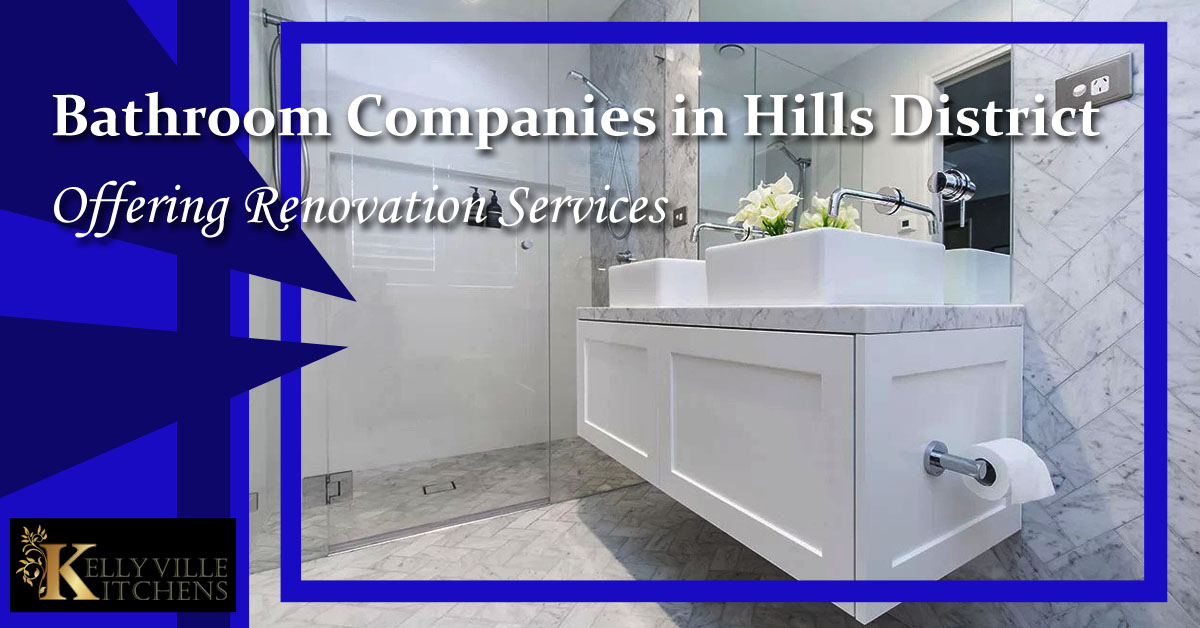 Get Ideas to Add to your New Bathroom in Castle Hill 
Mentioned below are some bathroom renovation ideas that bathroom companies in Hills District use to turn your bathroom into a new one-
Use Vertical Space for Storage-
When space is scarce and you need to fit in essentials, try using vertical space. Ladder units are the new normal for bathroom designs. You can use these to store toiletries, keep fresh bath linen, or just hang your wet towel. Include full height bathroom cabinets to add more storage space to your bathroom.
Mirror with Storage Serves Two Purposes-
We all know that mirrors reflect light and make any space look larger than it is. You can also hide storage behind mirror panels. Bathroom decoration becomes much easier when you choose mirrored or reflective finishes for vanity units.
Make the Most of Natural Light-
When designing the bathroom, we make sure to include large windows as a part of your plan. This will let in plenty of sunshine to light up the bathroom so it feels visually vast. Opt for one way or frosted glass or blinds to ensure privacy. Lightning plays a crucial role in shaping up Indian bathroom designs.
Create a Perception of More Space –
You can hang vanities to create a perception of extra space that will make your bathroom look bigger and spacious.
Book your Appointment at the Earliest
Kellyville Kitchens has more than 2 decades of experience in providing kitchen and bathroom renovation to add a new look to your house. You can get peace of mind knowing that your bathroom renovation is being managed by one of Sydney's leading bathroom design and renovation companies. They can source a range of bathroom fixtures and finishes that will turn your space into something that will exceed all your expectations. They manage the entire process and oversee all trades. Their team works with you in every step to ensure that your bathroom project is completed at the earliest. The end product, which is a new bathroom in Castle Hills, will completely satisfy you. If your bathroom is outdated and is in a dilapidated state calling out for renovation, reach out to their team today.