Luxury Commercial Kitchen Designers
Modern kitchens are a perfect balance between contemporary chic and masterful execution. Hub of the home, kitchens should be modernised like any other room of a house. Coupled with elegant designs and space-efficient workspace cabinets, modern kitchen designs from Kellyville Kitchens appeals to the preferences of chefs and art connoisseurs alike.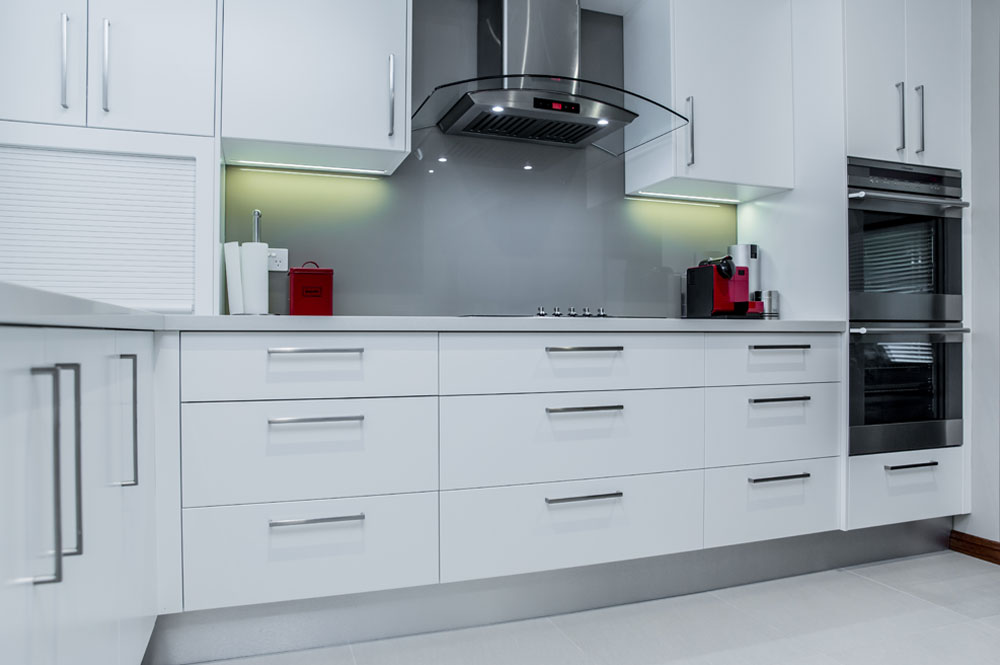 If you are looking for specialist residential or luxury commercial kitchen designers, Kellyville Kitchens is the best choice. We add unique elements to your kitchen to make it all anew.
Floors play an important part in a modern We use durable, easy to clean tiles as per your choicest material and guide you to choose the one that is best for your use.
We ensure spacey workspace area inside a kitchen. We ensure building cabinets in a manner that makes maximum use of the space to create a compact and organized kitchen.
You can leave everything from cabinets, storage space, small appliances, kitchen flooring etc. up to us and relax.
Color is an important factor in modern kitchens. We guide you to choose the kitchen floor and walls keeping in mind the aesthetic value of the entire place.
Why Us?
We provide a team of interior designers that have years of experience under their belt.  Our facilities include luxury kitchen designers who can incorporate ideas according to your demands and your needs. Our team specializes in all kinds of customized  luxury kitchen designs ranging from a variety of options to choose from.
From conceptualizing ideas to final installation, every part of the process is done with great care and utmost sincerity to complete the project in stipulated time. We also use the highest quality hardware to give your kitchen the look that you desire.
Our team of  luxury commercial kitchen designers make sure that they follow the modern trends while designing your dream kitchen. With many awards to our name, we are the best in the business when to come to giving your kitchen a makeover.
Choose from our catalogue of ideas as per your budget and luxury needs. Rely on us as expert designers with many awards for our achievements to design a unique cooking space for you.