Kitchen Benchtop Cabinet Door Resurfacing
Modern kitchens are a must-have these days. We, at Kellyville Kitchens, are your one stop solution to all your kitchen needs. Backed by multiple awards and 20 years of experience, we work to make a difference- transforming your kitchen into a stylish workspace that suits your needs. We also provide renovation works to your already existing kitchen, ensuring that every renovation work is unique and one of its kind.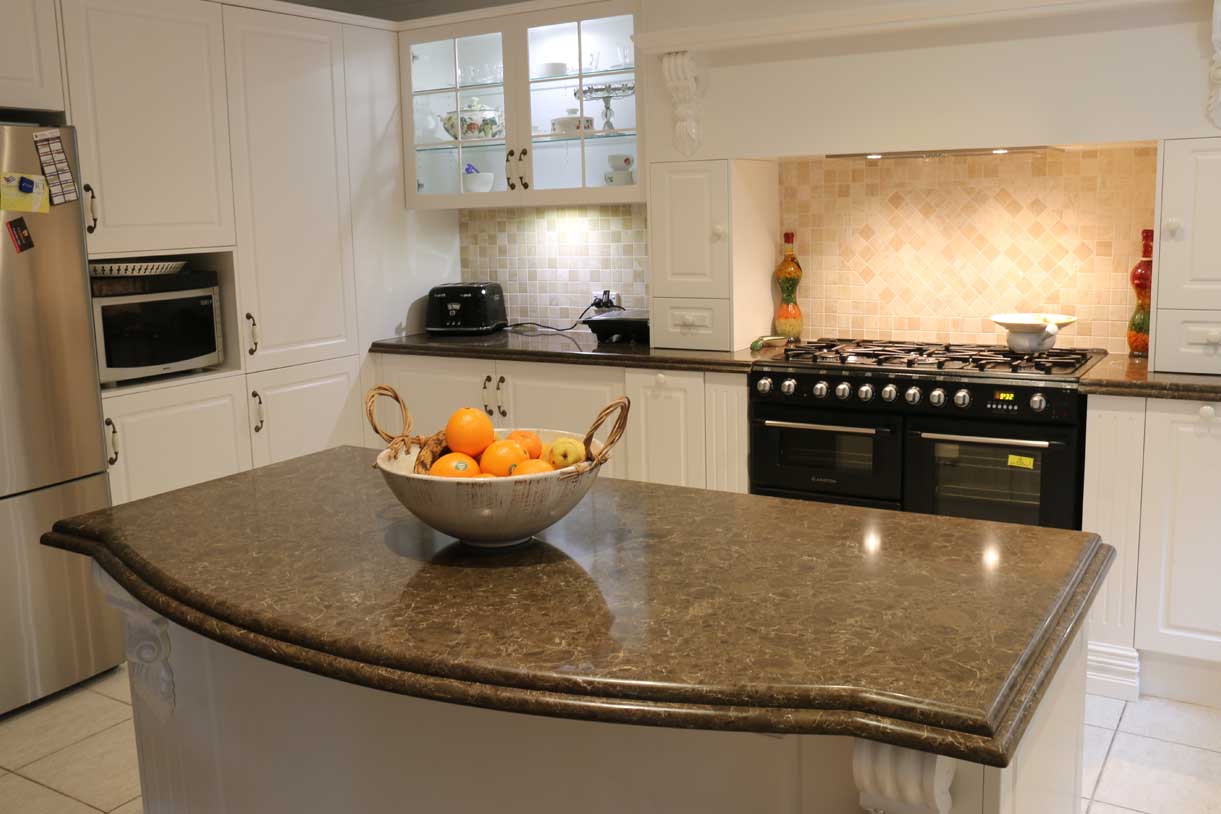 Our team of professional designers strives to incorporate your ideas and requirements with their efficient work skill to ensure that you end up with your dream kitchen.
Our Renovation Services Include:
Spacing: You can start the renovation process of your old kitchen by altering the workspace area. Increase or decrease the size of your kitchen according to your requirements.
Kitchen Benchtop Resurfacing: Freshen up your kitchen benchtop by resurfacing it. We offer custom-made kitchen benchtop resurfacing that not only fits your requirements but is budget friendly as well. Choose from a variety of options ranging from laminate to acrylic benchtops, marble and granite, engineered stones such as quartz, and natural timber benchtops.
Kitchen Cabinet Resurfacing: Our team of designers specialise in kitchen cabinet resurfacing. Renovate your existing cabinets with new coating of laminates or high-quality heat resistant and termite resistant doors for your cabinets.
Kitchen Door Resurfacing: Transform your old kitchen doors with Aluminium framed glass doors, Vacuum formed profiled pattern or Polyurethane routered flat doors. With experienced designers, we are one of the best choices for kitchen door resurfacing.
Our services include a 10-year warranty on custom-made kitchens and renovations offered for partial or complete makeovers. We handle all parts of the process from conceptualising to installation to provide our clients with hassle-free free services. Working with only the highest quality European hardware, Kellyville Kitchens is your one stop solution for your resurfacing needs.