Glass Splashbacks vs Wall Tiles
In modern kitchens Splashbacks play a vital role in kitchen design, feel and look while adding wow factor to the overall kitchen design. There are many options available in the market and all have their own pros and cons. The most common Splashbacks are glass Splashbacks and wall tiles.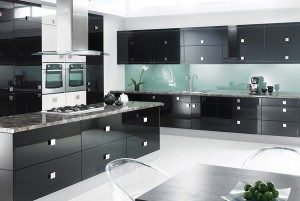 Glass Splashbacks are great for cooking area, sinks or entire kitchen. Glass splashback gives the modern look to the kitchen while making the kitchen look brighter and bigger because of the reflection of the light. They are easy to clean, no grout as you have with wall tiles. In most cases there is no joins so you get this continuous free flowing look that a Glass splash back can provide. Also, usually the colour of the Glass splash back is a contrasting colour to the kitchen doors or bench tops, so the colour of the Glass splash back becomes a stunning feature in its own right. Prices, depending on the size of the kitchen and the colour of the Glass, they are usually $1800 to $3600. Mirrored Splashbacks also very popular in 2014-2015 because of their graceful finish to the overall kitchen design as well as working as a tool to bring the outdoors in.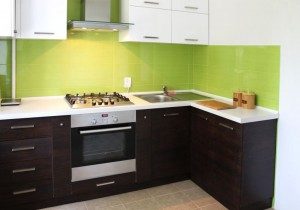 Wall tiles offer more flexibility in terms of variety, size, huge range of colours and patterns to choose. Still a popular choice with many kitchen renovator's due to the large choice of wall tiles available and its low cost.
The most popular choice is the larger tiles, usually 200mm X 400mm in size or larger. This size can give the kitchen a stunning look. The most popular colour, is one that matches the colour of the cabinet doors. This also reduces the amount of grout that is visible between the tiles. A common problem with tiles is that sometimes the grout comes out between the bottom of the tile and the bench top and that the colour of the grout, if white, will discolour after about 5 to 7 years. This problem can be easily fixed by simply re grouting. Sometimes a feature tile can be added for a more effect, but feature tiles can also outdated within a few years. Prices for tiling a kitchen can be approximately $600 which includes the cost of the tile, labour, glue and grout.