Check Out the Best Kitchen Designs by Visiting Kellyville Kitchens Showrooms in Sydney
Designing homes is no different than creating art. So, when you are thinking of redesigning your home or office or any facility, you should consider hiring the professionals, who are the best in this job. If you are thinking of investing in a kitchen designing project, then you should consider hiring the services of Kellyville Kitchens. When it comes to kitchen designing, this company is one of the most notable ones in Sydney. They have many kitchen showrooms in Sydney, which you can visit on any day of the week and check out their astounding design collection. You can also book an appointment and talk to the kitchen design experts regarding your preferences and expectations from the renovation project. 
Get the Most Fabulous Looking Kitchen Designed by Top-class Designers
If cooking food is your favorite hobby, then the kitchen is the place, where you would love to spend most of your waking hours. Whether your kitchen is spacious or not, designing it most beautifully and elegantly is something that your heart desires for, isn't it? Then why wait? Get in touch with the top kitchen designers in Sydney, Kellyville Kitchens, and get the work done. This company has more than 20 years of experience in designing kitchens, outdoor kitchens, bathrooms, home offices, wardrobes, laundries, and more. These service providers offer their services in Sydney and many other parts of Australia.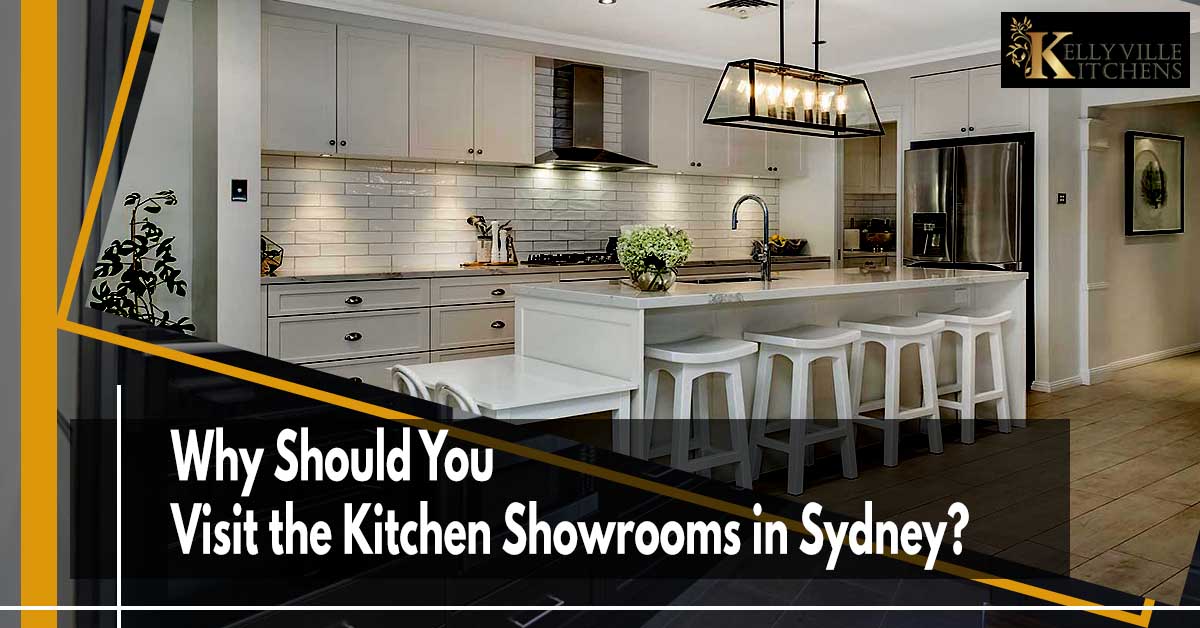 Visit the Kitchen Showrooms in Sydney and Choose a Perfect Design for Kitchen Renovation
Offering innovative and unique designs is the forte of these ace designers. They are committed to delivering the most beautiful and durable kitchens. These designers pay attention to every minute detail so that you find nothing to complain about. If you visit the kitchen showrooms in Sydney of Kellyville Kitchens, you will find countless designs to choose from.
All the designs are unique and incorporate varieties of styles like modern kitchen designs, Hampton kitchen designs, French provincial kitchen designs, traditional kitchen designs, designs for outdoor kitchens and bathroom renovations, home office designs, laundry designs, and much more. Furthermore, you can customize the designs as per your unique and specific preferences and requirements. Every change or modification in the design will be done as per your suitability. You may add some additional features to the design or remove some according to your taste. 
By visiting the Kellyville Kitchens' showrooms in Sydney, you can meet the design team personally and discuss your renovation requirements, share design ideas, and all about your design needs and expectations. After all, it's going to be your dream kitchen and so, being very particular or choosy is very natural and these professionals understand this. And so, they cooperate with you in every stage of the kitchen designing project to ensure your contentment.