With the increasing popularity of modular kitchens, it is important to remodel your old lustreless kitchen, to make it look like it belongs to the present. Kitchens are one of the most important rooms in the house and should feel the effect of modernization along with the other rooms of the house. Modern kitchens offer optimal use of storage space integrated with cabinets and efficient workspace.
At Kellyville Kitchens, we provide our customers with a variety of options for custom-made kitchens. Modelled with unique designs and functional workspaces, we are what your ordinary kitchen desperately needs right now. We pride at having the best modern kitchen designers, who work to ensure to incorporate your ideas with their work knowledge and on-field skill.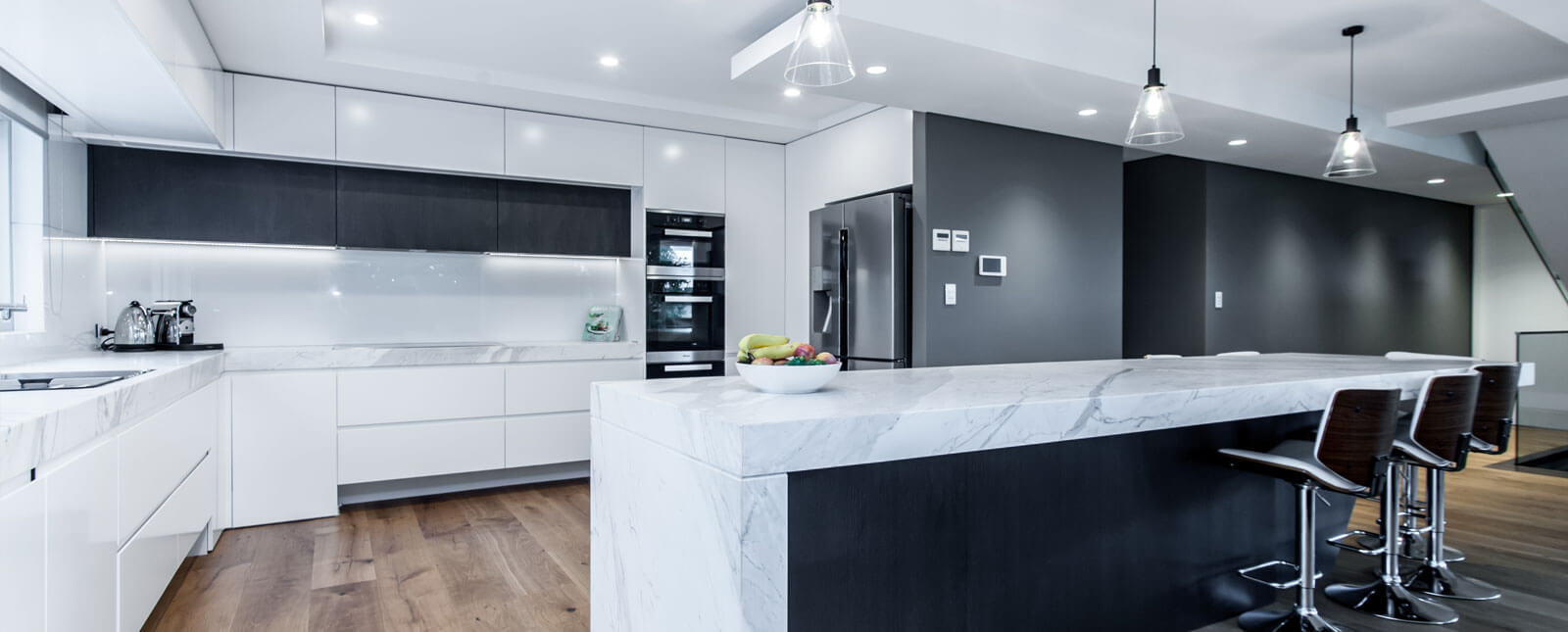 What We Offer To Your Kitchen Needs
With 20 years of work experience, we offer a plethora of services to fulfil every modern kitchen need. These include:
Flooring and Spacing: Our modern kitchens are made with durable, easy to clean ceramic tiles. Our designers work to maximise your space.
Kitchen Benchtops: We use laminates, acrylic, marble or granite benchtops to refurbish your kitchen work area. These are budget friendly and adjustable according to your requirement.
Cabinets: We design our customised cabinets to optimise storage space. These cabinets are heat and termite resistant. They free up the cluttered areas and keep your kitchen organised.
Splashback Tiles: We at Kellyville Kitchens take special care to make the kitchen look modern as well. Splashbacks free your kitchen walls from stains and add a subtle lustre to them.
Remodel your old kitchen to give it a fresh feeling. With our expert designers, you can get a custom-made kitchen that suits your needs. We handle all parts of the process – from pitching concept ideas to final installation- to give our clients hassle free services. With multiple awards to our name, we are one of the best to satisfy all your modern kitchen needs.